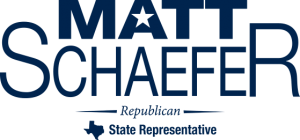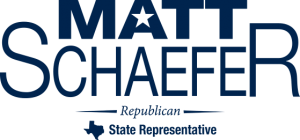 State of Texas to Intervene in Liberty Utility Case
Office of Public Utility Counsel will Represent Ratepayers
Representative Matt Schaefer announced on Thursday that the Office of Public Utility Counsel will intervene in the Liberty Utility rate increase case, and will represent ratepayers in hearings moving forward. Liberty Utility, a private utility company operating in Smith County, but including some city residents, has proposed substantial increases in their rates for water and sewer. About 3,800 people are affected.
"Customers of Liberty Utilities who are angry about rate increases and don't feel they have representation need to know that help is on the way. I'm happy to announce today that independent lawyers from the Office of Public Utility Counsel (OPUC) will intervene on behalf of Liberty Utility customers in Smith County. The rate increase for Liberty Utility customers concerns me greatly and I have urged officials in Austin to do everything within the law to oppose unreasonable prices," Schaefer said. "Liberty Utilities has a monopoly and therefore there must be a fair and open process to set rates. OPUC lawyers will represent Liberty Utility customers as a whole to make sure they get a fair hearing and that this proposed rate increase is fully scrutinized."

The Office of Public Utility Counsel is a government entity charged with representing residential and small consumers, as a class, in utility rate cases. "OPUC filed a motion to intervene in the Liberty Utility case to ensure that residential and small commercial consumers, as a class, in Smith County receive representation," said Michele Gregg, Director of External Relations for OPUC.
Schaefer said that while he recognizes that Liberty Utilities has costly obligations to maintain the system, the size of this rate increase appears excessive. "It's important that we get all the facts out there and have a fair hearing on the evidence," Schaefer said. "The people of my district worked hard for their money and many are on fixed incomes. It's my responsibility to ensure they are not being gouged."
The Public Utilities Commission will conduct hearings on the proposed rate increase and the OPUC staff will represent consumers at those hearings, which will take place over the course of several months. Customers who live inside Tyler city limits will not be represented by OPUC at this stage of the rate process since the Tyler City Council has primary jurisdiction for those customers. OPUC may intervene on behalf of City of Tyler residents if the case reaches the PUC at a later stage.
Representative Schaefer said his office will work to open up a dialogue between concerned citizens and the OPUC representatives.
---