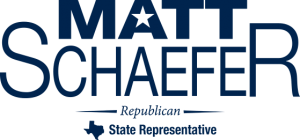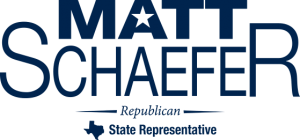 Incumbent Hospitalized; Candidate Forum Canceled
Published in the Tyler Morning Telegraph on Tuesday, January 24, 2012
From KYTX CBS19
and Staff Reports
The Whitehouse Chamber of Commerce has postponed a debate planned for today at the First Methodist Church between Matt Schaefer and state Rep. Leo Berman.
They are both running for Berman's state representative seat, but Berman was hospitalized with a fever.
Schaefer still will address the crowd at the chamber's monthly meeting, but the debate itself has not yet been rescheduled.
According to a statement from Berman's office, he will be unable to participate, "due to illness."
"He looks forward to answering the chamber's questions at a future date," the statement reads.
According to a statement from Schaefer, "We pray Rep. Berman gets to feeling better soon."
The two Republicans are seeking the GOP nomination for House District 6 in the upcoming primary.
The primary election date is yet to be determined because the redistricting maps were challenged in federal courts.
Berman, 76, is a retired U.S. Army lieutenant colonel and former Arlington city councilman who was elected to the state House in 1998, and is seeking his eighth term.
Schaefer, 35, a Naval Reserve lieutenant commander and former attorney, is a relative political newcomer who has worked as a consultant, researcher and spokesman for a U.S. congressman from Texas, a state representative and most recently U.S. Sen. John Cornyn.
For more information, see the Whitehouse Chamber of Commerce website at whitehousetx.com/ news/youre-invited-to-the-january-24th-member-luncheon.
---