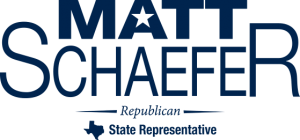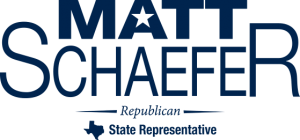 Originally published in the Tyler Morning Telegraph on October 2, 2011
By ADAM RUSSELL
Staff Writer
Refrigerator magnets emblazoned with hopeful political candidates' names and pearly smile-photos sit next to flyers, pens, bumper-stickers, balloons and bins of bubble gum and hard candy. The tiny armies of campaign material are in wait in candidate booths for passersby at the East Texas State Fair.
As a corn-dog munching family circles toward a candidate's booth, he prepares to give his "Hello, my name is — and I am running for" spiel and send his name-carrying comrades to the home front. Hopefully, he says, the trinkets will lay in wait each day on the refrigerator or be used to write checks and birthday cards and in time make his name the one they remember on Election Day.
East Texas State Fair President John Sykes said the relationship between the fairgrounds and politicians seeking constituents "started around the beginning of time."
Seldom can a candidate capture attention as they can at a fair, he said.
And while most fairs have stopped allowing local candidates and parties campaign space, Smith County politicos and parties still get the chance to sell their candidacy by buying a booth.
"It's never stopped here," he said. "You see all the candidates positioning for spaces. Where else can you find 200,000 people coming to one spot?"
Three candidates for Smith County Sheriff, the Democratic and Republican parties and a challenger in Texas House District 6 opened booths inside Harvey Convention Center this year. The Tea Party is also present.
The GOP presidential primary race is receiving immense national attention during the fledgling political season but locally, races for sheriff, District 6 and other elected offices are just ramping up.
So far, no contested local race involves Democratic and GOP candidates, meaning the March Primaries would decide the race. The filing deadline for candidates is Dec. 12. Unless the dynamic changes, candidates must make their cases to primary voters.
Sykes said politicos ranging from governors, U.S. senators and challengers to those offices have walked the midway to shake hands, kiss babies and enjoy the fair's fare.
This year, the fair is an important starting point for local candidates, especially newcomers, who must connect with voters before March, Sykes said.
State Rep. District 6 candidate Matt Schaeffer agrees. Schaeffer, a relative unknown in the local political arena, said the success of his grassroots campaign hinges on the public becoming familiar with his name and face. He is challenging seven-time incumbent Rep. Leo Berman who has won election by significant numbers in most of his races.
"Being here gives me a chance to shake a lot of hands and introduce myself," he said. "It's all about basics right now. They need to get to know me."
Schaeffer said fair crowds also let him get to know potential constituents.
"You hear every imaginable opinion," he said. "You definitely get a cross-section of what is on people's minds."
Smith County Chief Deputy Bobby Garmon is one of four candidates for sheriff. He has worked for Sheriff J.B. Smith for more than 30 years and is hoping to succeed him. Garmon believes his presence in the community has been established over his career but that he needs to let people know he is seeking office.
In a week and a half, Garmon gave away 5,000 hand-held fans with basic campaign information printed on it. Bumper stickers have been passed out in similar numbers, he said.
The rules are simple for candidates with booths at the fair, Sykes said. No campaigning outside the booth, he said. Visiting candidates, however, are free to roam, as long as they don't hand out materials, politic along the midway or attract crowds that might disturb activities.
"We don't play favorites, is the fair way to say it," Sykes said. "But we do have an audience."
---