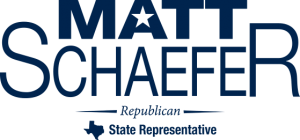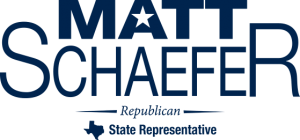 Originally published in the Tyler Morning Telegraph on October 7, 2011
By MELISSA CROWE
Staff Writer
As East Texas soldiers and Marines reflect on successes and defeats overseas, the United States today marks a day many thought would never come: a decade of war in Afghanistan.
For some soldiers and Marines, success is each day the Taliban is not in control of the country. Others say it is providing opportunity for medical care and education for children.
They hope the conditions continue improving in that war-torn country leading up to the 2014 U.S. withdrawal deadline.
Naval Reserve Lt. Cmdr. Matt Schaefer, 35, who returned in November after a nine-month stint in Afghanistan, said although America wants its troops home, the job overseas is unfinished.
"You only have to see an American soldier in a body bag one time to want this to be over," Schaefer said. "But the cost of leaving too quickly is greater than the cost we've already incurred."
Pew Research Center released a study Wednesday showing one-third of post-9/11 veterans believe that "given the costs and benefits to the U.S., the wars in Afghanistan and Iraq have been worth fighting."
The study is based on two national surveys, one of military veterans and other of the general public, conducted from July 28 to Sept 15.
A total of 1,853 veterans were surveyed, including 712 who served in the military after the attacks of Sept. 11, 2001. The general public survey had 2,003 adult respondents.
According to the study, veterans who served after Vietnam but before Sept. 11 hold similar views to post-Sept. 11 veterans, except somewhat fewer of the older veterans express no opinion one way or the other.
Half the veterans say Afghanistan has been worth it, while 47 percent disagree and 3 percent did not know. Some 45 percent say Iraq has been worth fighting, while 53 percent say it has not and 2 percent did not know. That leaves 34 percent of the post-Vietnam and pre-Sept. 11 veterans saying both wars have been worth fighting, with 37 percent saying neither war has been worthwhile, according to the study.
Dr. Amentahru Wahlrab, a political science professor at The University of Texas at Tyler, questioned whether Americans, East Texans in particular, understand the connections between the cost of war in Afghanistan and the costs brought home.
The Afghanistan war has seen 1,685 American deaths, 14,000 American wounded and $461 billion in costs. The price tag for both wars stands about $1.26 trillion.
"The average person doesn't know what the Pentagon budget is, but they know it needs more" money, Wahlrab said.
According to the National Priorities Project, Tyler's portion of the war, in regard to federal taxes paid, in Afghanistan has been $125 million. Dallas totals $1.67 billion.
Wahlrab said that is money that could have been used locally to improve schools and social programs.
As far as successes go, he has little faith that the U.S. — which originally heralded the effort as a war for women's rights with goals to oust the Taliban and establish a new government — will achieve its objective.
"I don't think that it's possible to succeed under any definition that Americans would be satisfied with," Wahlrab said. "It might explain why we have folks in both parties saying we need to end these wars."
If American troops leave Afghanistan, "the motivation for violence leaves," he said.
However, Schaefer said if the U.S. were to pull out this week, the advances that have been made — girls back in school, medical treatments and health care for women — would be lost.
"If we left tomorrow, women would take two steps back," Schaefer said.
Success is establishing a basic, functioning government, Schaefer said.
"Success means an Afghan government that has the basic trust of the people," Schaefer said. "It sounds simple, but it's really hard."
He said the U.S. succeeds when the Afghan people succeed.
"We're trying to get the government to stand up so we can stand down," Schaefer said.
He said rampant corruption and bribery ingrained in the society makes progress difficult.
"Here it's a nation of laws, not men. Over there, it's exactly the opposite: a nation of men, not laws," Schaefer said.
Schaefer said a main problem is how power was centralized too much in Kabul, the capital.
Moving hiring and funding agencies to Kabul "left regional governments with little or no power for local issues," he said.
Other challenges include Afghanistan's lack of national identity, Schaefer said.
"The cost of being there today has been great in national treasure, death and dollars," Schaefer said. "The cost of leaving too quickly is even greater than what we've already spent in blood and national treasure."
Andy Burnett, a 25-year-old Army combat medic from Tyler, calculated the cost of the war by his life-changing injury and his roommate, who did not come home alive.
"I don't want to send people to war," Burnett said. "Can I justify (the cost)? I don't know. When I was there, I could."
He doubted the Afghan people will maintain the progress the U.S. has made and feared the Taliban will come back to power once the U.S. leaves.
"Is what we're doing going to be sustained after we're gone? Maybe it will, maybe it won't," Burnett said. "I refuse to think he (my roommate) died for nothing."
He said success is an abstract term.
"For those 15 months, I brought an opportunity for a little boy to receive medical care," Burnett said. "I did my part, in my mind, I achieved success."
He said there has to be "a heart change" in the Afghan people before there will be a policy change.
America "is willing to put five years, 10 years in," Burnett said. "We need to grow a generation."
Bullard resident William McGee, 25, joined the war effort as part of the U.S. Marines in 2009.
For him, "it's a success when we all come home alive," he said.
He has remained optimistic during his time in Afghanistan and focused on the goal of ousting the Taliban and terrorist influences while giving Afghan people a stable government.
"They're big movements and they're not going to happen overnight," he said.
He said pulling out of the war "would feel like a waste."
"I'm just one voice. I know Marines and soldiers who think it's time that we should have been out already," McGee said.
---