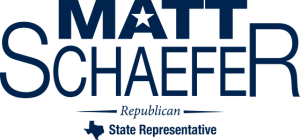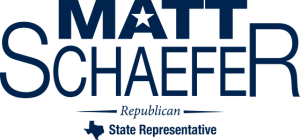 Posted: Thursday, May 1, 2013, 10:22 am
Tyler Morning Telegraph
A resolution to allow Texas voters the ability to limit statewide elected officials to two consecutive terms died Wednesday evening.
Senate Joint Resolution 13, authored by state Sen. Kevin Eltife, R-Tyler, would have placed a constitutional amendment regarding term limits for all statewide elected officials before Texas voters in November. It would limit officials to two consecutive four-year terms. Officials would have been allowed to run for other offices and would not have been prohibited from running for the same office after sitting out one term.
The term limits resolution applied to the governor, lieutenant governor, secretary of state, comptroller, land commissioner, agriculture commissioner, railroad commissioners and attorney general. It would not apply to state representatives and senators.
Eltife expected the bill to face a "high hurdle" in the House where it needed two-thirds approval, or 100 of the 150-member chamber. He hoped overwhelming bi-partisan support in the Senate would lead to success in the House.
"Obviously I would have liked for voters to have had a chance to express their opinion," he said. "It's a process, and I respect the House's vote."
The bill received more than two-thirds approval by Senate members, 27-4. The bill did not receive two-thirds of House votes, failing 61-80 according to the record vote.
Rep. Lyle Larson, R-San Antonio, who introduced similar legislation in the House, addressed members before requesting a record vote.
"This bill is not a referendum on Gov. (Rick) Perry but more about bringing new blood and new ideas into elected offices," he said.
Statewide office holders would have been "grandfathered in" and allowed to run for two more consecutive terms, Larson said.
Larson said the bill would prevent future "consolidations of power" such as Perry's appointment of all governor-appointed positions heading state agencies.
Rep. Chris Paddie, R-Marshall, addressed members in favor of the bill prior to the vote. He said term limits were a constant topic among constituents at numerous town hall meetings in his district. He also pointed at polling that showed 80 percent of Texans asked supported limiting terms for elected officials.
Reps. Matt Schaefer, R-Tyler; Bryan Hughes, R-Mineola; and David Simpson, R-Longview, voted against the resolution.
Hughes said the Founding Fathers rejected the idea of term limits and that setting limits takes power away from voters.
Simpson said while he appreciates the goals of those who advocate for term limits, there is no sure or quick fix for removing out-of-touch politicians. The key to the maintenance of a free system of government is an informed and vigilant electorate, and nothing can substitute for that, he said.
"Those who advocate term limits believe the incumbent's name recognition and access to campaign finances gives them an unfair advantage. I understand the argument. I challenged a seven-term incumbent who had a significant financial advantage," he said. "I won because the people desired a representative that more closely reflected their views."
Simpson said elected officials face term limits each time they seek reelection. He also said term limits have actually shifted power to staffers, bureaucrats and special interests — all of whom are not elected nor have direct accountability to voters — in areas that implemented term limits. Ultimately term limits would limit voter choice, he said.
Schaefer agreed that term limits could shift power to lobbies and bureaucrats and that it takes away voter choice and engagement.
"I think term limits remove responsibility from citizens," he said. "I'm concerned that we have become apathetic as voters and term limits fosters that."
Schaefer said term limits would also reduce constituent engagement by two-term incumbents facing no public pressure.
Nathaniel Ferguson, executive director of Texas Public Policy Action, the sister/advocacy organization for conservative think-tank Texas Public Policy Foundation, said the group opposed the bill. Ferguson said the group weighs individual bills based on how they believe it will affect five criteria — free markets, property rights, personal responsibility, limited government and individual liberty.
A constitutional amendment to create term limits for statewide officials would limit voters' rights to elect the official of their choosing and, therefore, infringe on individual rights.
Ferguson said conservative organizations around the state have taken a different view on the bill but that his group took its stance because voters should have the say each election cycle.
He said the group might have taken a different stance had the bill included limiting state representatives and senators as well.
"The ballot box has the ultimate say on term limits," he said.
Larson said 36 other states have instituted constitutional amendments to limit terms for governors. He said the bill was not a referendum on Gov. Rick Perry, the longest serving governor in state history, but rather addresses a popular ideal among Texans.
Eltife said the resolution was very popular among constituents and would have given voters the final say on term limits at the ballot box. He said he initiated the resolution knowing term limits have not gained much traction in either chamber in the past. Eltife said he would prefer all elected officials be subject to term limits but that the resolution he offered seemed a step in the right direction and one legislators could accept.
"It's certainly popular among constituents," he said. "Turnover is good. It's healthy."
---