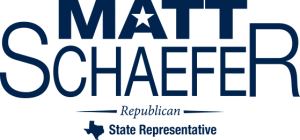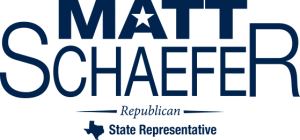 Originally published in the Tyler Morning Telegraph on July 7, 2011
By ADAM RUSSELL
Staff Writer
A former small-town attorney and current political spokesman said he wants to hold Austin accountable to East Texans as District 6 state representative.Naval Reserve Lt. Cmdr. Matt Schaefer, U.S. Sen. John Cornyn's East Texas regional director, will announce his run for District 6 seat occupied by state Rep. Leo Berman, R-Tyler, at 1:30 p.m. today at Donnybrook Automotive, 401 Troup Highway in Tyler.
Schaefer, 35, said he believes his life experiences, from West Texas peanut fields to Afghanistan, will translate into effective representation for East Texas.As in East Texas, the 1980s were difficult for oil towns, such as Cisco, where Schaefer grew up. Tough times led Schaefer to his first teenage job in the peanut fields, and other odd jobs, hauling hay and mowing lawns during summers and sacking groceries throughout high school.
His first time in Tyler was on the sidelines of Trinity Mother Frances Rose Stadium as a junior college football player, he said.Schaefer's political curiosity began in East Texas working for U.S. Sen. Phil Gramm in 1999. The move to Tyler coincided with meeting his wife, Jasilyn. The two met at Green Acres Baptist Church and Schaefer popped the question in front of the giraffe exhibit at Caldwell Zoo, she said.
Mrs. Schaefer is the Tyler Junior College Apache Belles' interim director.After Sen. Gramm quit politics Schaefer said he moved back to West Texas for law school. After an active-duty stint with the Navy Reserve, Schaefer returned to Cisco as a "solo lawyer in a small town with two stop lights.""I got a lot of experience representing people who didn't have money but needed help," he said. "You learn a lot from people in different circumstances."
In 2002, while in law school at Texas Tech, Schaefer painted then-businessman Randy Neugebauer's house. After Neugebauer learned of his experience as Sen. Gramm's regional liaison, he enlisted him as communication director for a successful U.S. Congress campaign to unseat a Democrat incumbent.
During the 81st Texas legislative session, Schaefer got "hands on experience" as counsel to GOP state Rep. Carl Isett, who was Sunset Commission chairman, as it reviewed state agencies including the Texas Department of Transportation and Department of Insurance.
Isett "said he wanted someone outside the Austin crowd," Schaefer said.
Schaefer said the experience opened his eyes to government inefficiency. He then circled back to East Texas as Sen. Cornyn's regional liaison. The job has put him in touch with East Texans from all walks of life, he said.
As a legislative candidate and "Constitutional conservative," he said government needs to return to the basics — education, security and spending wisely.
"We can't take for granted these things are getting done because they're not," he said.
Schaefer said he filed an assignment of campaign treasurer with the Texas Ethics Commission Tuesday, meaning he can begin raising money.
Berman said he has not decided his future political plans. Sheriff J.B. Smith, who was rumored as a possible candidate, said he will not run for the seat or any other elected position.
The Republican Primary will be in March 2012.
Schaefer said his deep faith in God brought him through difficulties in Afghanistan and that the same faith will guide him in Austin.
"People are struggling. Businesses are struggling. Families are struggling," he said. "There's a tendency for Austin to get in the way, to do more and take more, and at the end of the day it hurts."
---