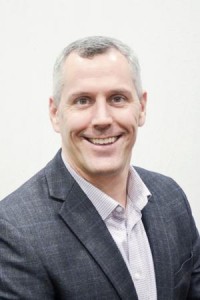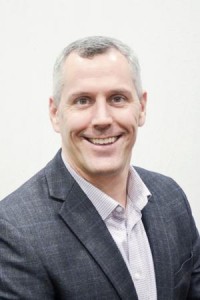 Original Story here. Written by Zak Wellerman.
For incumbent District 6 Texas House Rep. Matt Schaefer, removing government red tape and expanding freedom continues to be his main focus to help East Texans.
Over the years, he said he continues to be a proud spokesman for the Second Amendment, babies in the womb and economic freedom – from Main Street to the back roads.
Schaefer is also the vice chair of the Freedom Caucus in the Texas House of Representatives.
"The private sector does a better job responding to problems than the government most times," Schaefer said.
As he seeks his fifth term in office, some of the actions he's most proud of include adding vocational training in public schools, helping health care facilities and advocating for smaller government.
Schaefer said he worked to make it easier for professionals, such as those working in the auto and wood shop areas, to come into the classroom to teach students.
He explained there was a rule in Austin requiring a teaching degree from these professionals, and he worked to remove it so students could receive experience from those on the job.
Moving into the next session, he wants to advocate for teaching plumbing skills in public schools, and hopes to continue to reduce the red tape in vocational training. He said a bill for plumbing education was passed in the House, but didn't make it through the Senate.
Schaefer said for many years college was pushed as the way to find success, but there has been a shift toward telling students it's not the only option.
"College is not the only way to succeed," he said. "(Vocational skills) just give a valuable tool for life. They teach you an appreciation for the people that keep things going."
He added there's still a long way to go in terms of improving career training in public education.
Last legislative session, Schaefer was also involved in the passage of House Bill 3117, which assisted facilities like Breckenridge Village of Tyler to provide more beds and homes for adults with intellectual and developmental disabilities. The law allows those facilities to have easier access to licenses to increase housing openings.
He's also secured funding for reading and math education programs at Mentoring Alliance's Rose City Summer Camps.
Schaefer said he's proud of the state's decision to ban "sanctuary cities protecting illegal aliens."
He's also focused on affordable health care and ensuring people with preexisting conditions have coverage.
"That's the right thing to do," he said.
Schaefer noted the way to improve health care is to "get the hands out of jar between the doctor and patient." He said patients should be able to have price transparency when it comes to coverage, which he said would incentivize people to shop around for plans.
By applying a market aspect to health care, costs can be lowered for the patient, he said. But the best way to get health care access is to get people employed.
Regarding energy, he believes there should be an "all and above approach," not something that would harm the oil and gas industry.
He said oil and gas has a tremendous effect on Texas, especially for families' everyday lives.
"You will devastate our access to affordable electricity and gas," he said. "You cannot take the heavy hand of government and destroy the energy sector."
During the response to COVID-19, Schaefer said he's proud to support and help the health care community by being in constant communication with local leadership.
As the pandemic has caused job loss as well, Schaefer said he and his staff burned up the phone lines in an effort to get people assistance with unemployment benefits.
One of his main priorities regarding the COVID-19 crisis moving forward is to get businesses going again after facing shutdowns and other restrictive regulations.
"We have to get our economy going again so that families can prosper," he said.
As a member of the appropriations committee, Schaefer said a big focus of the next session will be navigating challenges to the state budget due to an economic downtown during the pandemic.
"It's very important to be fiscally conservative so we can put money to our priorities, and not to wasteful spending," he said.
He added legislators cannot allow state spending to be better than the income of families.
The legislature will also be working to allocate funds to the eventual University of Texas System medical school in Tyler, Schaefer said.
The next session is also important because decisions will be made about redistricting for state House and Senate seats along with U.S. Congress positions due to the 2020 Census.
Schaefer said having an experienced person in the District 6 representative role during redistricting is very important.
He also expressed concern about the "hatred" from the left side of the political spectrum against police officers who are seeking justice and need protection. He said conversations about better policing can be had, but division against the police could lead to public safety being compromised.
In the legislature and life, Schaefer said his experience growing up poor in rural Texas in the 80s showed him the value of hard work.
"I learned to work at an early age," he said. "I grew up with an appreciation for the man who is starting a business with a spiral notebook in his pick-up."
He spent his whole life around working people. His first job was working the fields of a peanut farm at age 13 with his older brother. Throughout high school, he mowed lawns, fixed fences, hauled hay and sacked groceries.
"I've worked every manual labor job you can think of," he said.
These experiences help inform his work in the state House.
"We need stronger families and smaller government," Schaefer said.
He added that his faith in God is very important to him as well.
Schaefer is also a lieutenant commander in the U.S. Navy Reserve and he served in Afghanistan near the Iranian border in 2010. He's self-employed in real estate and law.
---