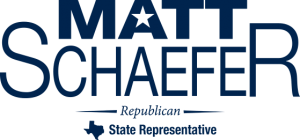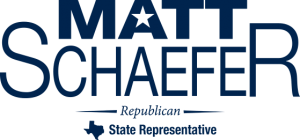 Published: Tri County Leader
Posted: Thursday, March 7, 2013
Rep. Matt Schaefer, R-Tyler, filed House Bill 1413, which forces the state to take a hard look at how the practice of abortion affects the economy.
House Bill 1413 is unique among pro-life bills in that it directs the State Demographer to investigate abortion trends and the socioeconomic impact of abortion on the state. One of the duties of the Office of the State Demographer is to inform the legislature of demographic and socioeconomic changes in the population. House Bill 1413 capitalizes on this mission.
"An economy grows due to an in increase in working age adults, or by increased productivity. Countries that have declining birthrates have economic difficulties. Abortion leads to fewer people who contribute to the economy, and that has a socioeconomic impact. It is time we tell that story in Texas," Schaefer says.
Although the Department of State Health Services (DSHS) currently collects and reports the number of abortions in this state, no state agency conducts a socioeconomic analysis of the data. In 2010, the most recent year that data is available, DSHS reported a total of 77,592 abortions in Texas.
According to Rep. Schaefer, "the state would be negligent not to assess the impact of such a large scale practice."
Schaefer's legislation has gained ground among pro-life conservatives, including co-authors Bryan Hughes, R-Mineola, and Charles Perry, R-Lubbock.
Elizabeth Graham, Director of Texas Right to Life, recognized the need for HB1413 saying, "Texas Right to Life, along with Representative Schaefer, recognizes the need for accurate statistical insight into the effect elective abortion has on Texas, including the economic and cultural impact."
---