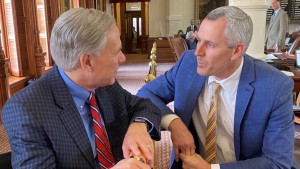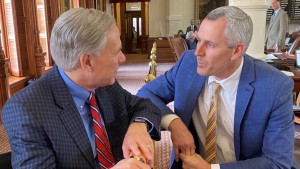 Today, Gov. Abbott signed HB 1927 to make Texas the 21st state to allow handguns to be carried by law-abiding citizens age 21 and up. I believe that the right to defend yourself and your family is given to us by God. The Second Amendment stands to ensure that right can be exercised, and infringements contrary to that right must be removed. Laws only constrain law-abiding citizens. Fools and criminals don't care what laws we pass. My faith is with law-abiding Texans.
Defending the Second Amendment is my basic duty. But when do we actually restore freedoms that were lost? The answer in Texas is now. Thank you to every citizen who called, wrote, and let their voices be heard to make sure constitutional carry became law in Texas!
Here are some FAQs about HB 1927 and Constitutional Carry.
---