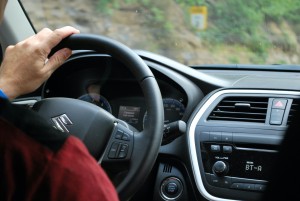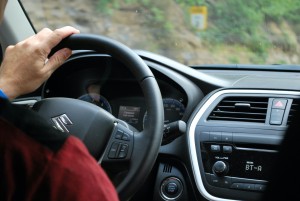 After much coordination with local and state officials, the Texas Department of Transportation (TxDOT) successfully obtained funding to build a new left turn lane at the SH 64 East and Wolfe Lane intersection in Chapel Hill. This intersection is notorious for being dangerous, with serious accidents frequently occurring.
After visiting a devastating accident last fall, which resulted in a child and two adults being hospitalized, Rep. Schaefer pushed for TxDOT to take action to improve the safety of the intersection including lowering the speed limit, installing flashing lights, and building a turn lane. He also brought together local and state leaders in several roundtable meetings to discuss solutions for the dangerous intersection.
Subsequently, TxDOT's Tyler District installed flashing lights and updated a project application to install a left turn lane on SH 64 at Wolfe Lane under the agency's Highway Safety Improvement Program (HSIP). Fortunately, though each project must compete against others throughout the state for funding, the Tyler District's was selected, and the estimated $1 million budget was approved. The agency had previously set up advanced warning signs and lowered the speed limit to 60 mph.
Regarding the project, TxDOT representative Kathi White said, "Safety of the traveling public is TxDOT's top priority and this project will help address concerns at the intersection of SH 64 at Wolfe Lane. The Tyler District has worked diligently to increase safety at Wolfe Lane with previous improvements including lowering the speed limit to 60 mph, installing Intersection Ahead Signs on SH 64 in each direction, and adding flashing beacons to the signage to alert drivers of the upcoming intersection."
Rep. Schaefer also stated: "The danger imposed by the SH 64/Wolfe Lane intersection had to be addressed in a more lasting manner than just flashing lights. I knew that it would be a challenge to obtain the funding, as there is competition across the state to secure necessary dollars from the agency for roads and improvement projects. But TxDOT worked hard to get the funds needed to permanently address the danger by building a left turn lane. This is a huge success for Chapel Hill residents, and it will save many lives in the future."
Construction is expected to begin in the fall of 2022. The new left turn lane will remove the conflict of left turning vehicles from the main travel lanes and allow through vehicles to pass by without conflict and delay.
---