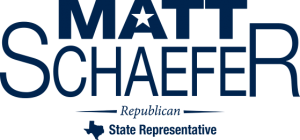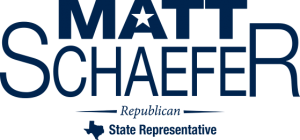 By BRIAN PEARSON
Managing Editor
Posted 1:44 am
Sunday, December 30, 2012
Politics, beer and a pigskin-chunking phenomenon nicknamed Johnny Football dominated the Tyler Morning Telegraph headlines in 2012.
In the wake of a landslide vote in November, Tyler area merchants looked forward to fattening profits from selling beer and wine, while the community got thinner thanks to a new Fit City initiative called Lighten Up East Texas.
Financial turmoil ultimately sank Lon Morris College in Jacksonville, while 2012 produced a new Smith County sheriff and state representative.
City leaders joined forces to address rampant crime and violence at two Tyler apartment complexes, and protesters popped up along the construction route of a major oil pipeline expected to stretch from Canada to the Texas coast.
The year started on a sad note with the death of 3-year-old Haven Grace, whose life touched thousands of lives through Facebook. Her story was the No. 1 online read of the year for the Tyler Morning Telegraph
Things in the sky made news in 2012. In February, a fiery object was reported in the skies over East Texas. A wild cold front in December picked up West Texas dust and deposited it as mud over East Texas, which sparked brisk business at car washes. The year ended with a white Christmas, with a slight snowfall sticking.
Meanwhile on the ground, small earthquakes rattled some East Texas communities.
But despite the temblors, fiery object, mud from the skies and other possible signs of the apocalypse, the world went on after the Mayan calendar ran out Dec. 21.
The community found egg on its face when it was learned that Sam Garrison, a self-proclaimed Tuskegee airman and World War II hero, was a fraud, with his name later pried off a veterans' home that had opened during the year.
Lindale native Miranda Lambert continued to rack up hits and awards, but she pulled her annual Cause for Paws event out of Tyler.
In one of the year's biggest stories, former Tyler resident Johnny Manziel, nicknamed "Johnny Football," led the Texas A&M University Aggies on an unexpected run of record-setting success in the team's first year in the Southeastern Conference. Manziel picked up the Heisman Trophy for his efforts, joining legend Earl Campbell as the community's two Heisman producers.
Meanwhile, Campbell made a number of appearances in his home town during the year, including one to launch the opening of a long-awaited parkway named after him.
Tyler Morning Telegraph editors, as they have in recent years, recently compiled their Top 10 list of stories for the year. Here is what they came up with:
NO. 1
ALCOHOL
— The year's hands-down No. 1 story. It started with petition drives to get beer and wine sales on the November ballot. Voters approved the propositions in a landslide.
Proposition 2, legalizing beer and wine sales in Tyler for off-premise consumption, passed 21,225 votes to 10,670 votes, or 66.55 percent to 33.45 percent. In JP Precinct 2, which covers part of Tyler and an area in southern Smith County outside the city limits, the sales proposal passed 16,695 votes to 8,850 votes, or 65.36 percent to 34.64 percent.
"I had no idea voters would respond with these types of numbers," Bob Westbrook, chairman of the Buy Local First political action committee that worked to bring beer and wine sales to the two jurisdictions, said in November. "I am humbled by the result, but I think this sends a clear to the opposition."
An opposition group challenged the results, but that didn't hold back the flood of wine and beer into stores, with spirits hitting shelves at the end of December.
NO. 2
LON MORRIS COLLEGE
— The demise of this troubled Jacksonville institution was the
Morning Telegraph
's clear choice for the year's No. 2 story. It began with reports of Lon Morris employees not getting paychecks. Problems snowballed throughout the year, which ended with Lon Morris readied to be sold off for parts.
Lon Morris filed a voluntary Chapter 11 bankruptcy petition in July after bleeding millions of dollars since 2007-08, when the school embarked on a costly growth-enrollment plan. The college suspended the fall 2012 semester after learning it would lose federal student aid.
Meanwhile, the Texas Attorney General's Office launched an investigation into how the institution spent $1.3 million in a restricted gift.
The funds are from the James Long Endowment, which specifies that if Lon Morris College closes, the main library at Sam Houston State University in Huntsville becomes the beneficiary.
A judge approved a sale of Lon Morris assets to be held in January.
NO. 3
JOHNNY FOOTBALL —
Former Tyler resident Johnny Manziel, as a redshirt freshman quarterback at Texas A&M, stunned the college football world with his season's performance, for which he was given the Heisman Trophy.
The Aggies exceeded expectations in their first year in the Southeastern Conference, taking down No. 1-ranked Alabama Crimson Tide.
Manziel, 20, was born and raised in Tyler before moving to Kerrville in the middle of his seventh-grade year. He played for the Tyler Hurricanes Pop Warner team under Jacky Lee.
He obliterated the SEC record for total offense in a season, with a total 4,600 yards of passing and rushing. The Aggies face No. 12 Oklahoma in the Cotton Bowl on Friday.
NO. 4
SMITH COUNTY SHERIFF
— Smith County Sheriff J.B. Smith in 2010 announced he would not seek re-election, opening the door for a wild and oft-contentious race in the primaries for the Republic ticket to fill Smith's cowboy boots. A campaign marked by eye-popping donations, public debates and conflict between candidates ultimately produced Larry Smith following a runoff with Chris Green.
Smith in the primary received 44 percent, or 12,143 votes, of the ballots cast. Green trailed with 10,353 votes, or 37.6 percent.
Smith County Chief Deputy Bobby Garmon received 17 percent, or 4,678 votes. Donn Rust finished with 1.3 percent, or 366 votes.
All four candidates entered the race by September 2011.
NO. 5
KEYSTONE XL PIPELINE
— Construction began on the East Texas leg of the controversial Keystone XL Pipeline to bring oil from Canada to refineries along the Texas coast. The 2,000-mile pipeline, which the Calgary-based TransCanada has commissioned, is expected to travel through Montana, South Dakota, Nebraska, Kansas and Oklahoma before reaching facilities in Houston and Port Arthur. The pipeline's path lies just east of Winnsboro, Hawkins, Winona, New Chapel Hill, Arp, New Summerfield, Reklaw and Wells.
Proponents have touted economic benefits to communities along the route. Opponents have pointed to potential ecological disasters the pipeline poses. Hollywood star Daryl Hannah was among those arrested in Texas while protesting the pipeline.
If completed, the pipeline would be able to bring more than 700,000 barrels of oil daily from Canada to Texas.
The project was mired in a lengthy review process for three years before President Obama denied a presidential permit. The permit is required because the pipeline would cross the U.S. Canadian border.
Obama is expected to decide the fate of a northern leg of the project in 2013.
NO. 6
SHERIFF J.B. SMITH'S FINAL YEAR
— J.B. Smith spent 36 years as Smith County's sheriff, with his run ending midnight Monday.
Smith announced in 2010 that he would not seek a 10th term. 2012 was a victory lap for him.
Smith attributed the success of his three-decade tenure to his staff, saying in 2010 he "surrounded (himself) with the best law enforcement staff in the land."
Smith said he decided to make the announcement "because the political sharks are circling" to become the leading candidate to replace him.
Smith recently released his book "The Christmas Day Murders."
NO. 7
SAM GARRISON NO TUSKEGEE AIRMAN
— A
Tyler Morning Telegraph
investigation led to exposing Tuskegee airman and World War II hero Sam Garrison of Tyler as a fraud. His name was pulled off the veterans' home that opened in Tyler in 2012. Even Garrison's family members said they suspected that he was fabricating stories about his World War II service and the medals he claimed to have earned. Garrison died in 2011 at age 88.
NO. 8
SCHAEFER OUSTS BERMAN
— Political newcomer Matt Schaefer, 36, bounced longtime incumbent Rep. Leo Berman, R-Tyler, from the Texas House District 6 seat during the spring primaries. Schaefer grabbed 57.7 percent of the vote in the resounding victory.
Schaefer is an attorney, Naval Reserve officer and property manager. Berman, 77, a retired U.S. Army lieutenant colonel and former Arlington city councilman who was elected to the state House in 1998, was seeking his eighth term.
NO. 9
CARRIER CLOSING
— After negotiating with union members, Carrier Corp. announced in February 2012 that it would close its Tyler plant.
Company officials have said the plant would close sometime in 2013 or 2014, affecting more than 400 jobs and drying up hundreds of millions of dollars flowing into the local economy.
NO. 10
APARTMENT VIOLENCE
— Violence and crime plagued the Cambridge and Varsity Place apartment complexes in Tyler, prompting community leaders to address the issue. Tyler police stepped up patrols at the complexes. Four shootings, multiple armed robberies and gang fights had been reported during the past year. Tyler police said they were working with apartment managers to make the complexes safer.
http://www.tylerpaper.com/article/20121230/NEWS01/312309991/0/Search
---