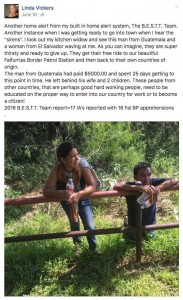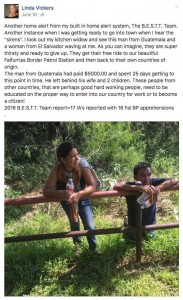 If you missed last week's post, here is chapter two.
Dr. and Mrs. Vickers ranch is located in Brooks County just north of McAllen, off US Hwy 281. I visited awhile ago and personally verified the reality of our security—the problem is real, folks.
Illegal aliens of all sorts constantly trek through their ranch and right to their doorstep. From MS-13 gang members to young mothers with children. For the Vickers, the wide open border is a problem 24/7/365.
With permission from Mrs. Linda Vickers, here's a second raw, unfiltered account about daily life on the border.
If this was happening in your yard, at your door here in Tyler, how long would we tolerate it? When will we tell Washington, "Enough."?
---