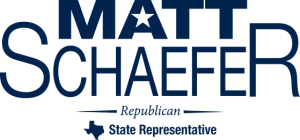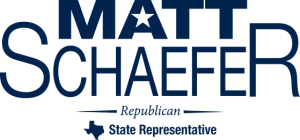 By FAITH HARPER and ADAM RUSSELL
Posted 10:48 pm Monday, February 4, 2013
Local legislators and school officials alike said they were not surprised by a judge's ruling Monday finding the state's funding system for public education unconstitutional.All agreed it is time for legislators to roll up their sleeves and work to fix the broken system.
Rusk ISD Superintendent Dr. Scott Davis said he hopes legislators are ready to do the work necessary to correct the system. "The court today pretty much said, 'Go to work …'" Davis said. "It's not going to be one person; it's going to have to be a bipartisan effort to get this addressed."
Davis said this is not the first time school funding equality has been discussed.
"(In) the last lawsuit we faced the compressed tax rates and (changed) business rates," he said. "They knew at that time it satisfied the letter of the lawsuit, but it didn't provide any long-term fix to the system — so here we go again. We can do it now."
In addition to that, years of legislation containing "hold harmless" clauses render new legislation ineffective. Davis said the clauses basically grandfather districts receiving certain amounts of funding or services from facing revenue changes.
Jacksonville ISD Superintendent Dr. Joe Wardell said portions of the state's school funding model were ruled unconstitutional about six years ago.
"This one is even more of a comprehensive ruling than it ever had before …" Wardell said. "We were all glad to see the ruling, but we were expecting it to be moved to the Supreme Court and are excited to see what happens with that."
In Tyler ISD, Superintendent Gary Mooring issued the following statement: "We are pleased that the court system recognized the problems and unfairness with the Texas public schools funding process. We are interested in monitoring this process as it continues through the court system and how it will ultimately affect our students."
Lindale ISD Superintendent Stan Surratt said he hopes the ruling sends a message to legislators that it is time to act.
Surratt said he wants legislators to address school finance this session.
It's become the routine for the Legislature to wait for a lawsuit before acting regarding school finance, he said. That lawsuit has happened, and the results are in, he said.
"We just need men and women in Austin to have (the) courage to step up for the children in Texas and do the right thing," he said.State Sen. Kevin Eltife, R-Tyler, said he was opposed to the school reform package in 2006 because he believed it was "out of balance and would not work."
Eltife said he expects the Legislature will wait until the courts rule and lawmakers have a clear picture of what problems they must solve within public education. When legislators do tackle school funding, they need to solve the problem for good, he said.
"It's going to take a lot of work and effort to find solutions," he said. "It's going to be politically challenging, but the Legislature has to do the work."
Rep. Dan Flynn, R-Van, said the inadequacy within school funding is not centered on the amount of money dedicated to public education, but rather how the money is divvied among rural and urban districts.
Flynn said urban districts are receiving thousands of dollars more per student than their rural counterparts.
"Our kids are just as important and worth as much as students in other districts," he said. "They're requiring the same standard, and yet they don't receive the same funding. When the Legislature makes these cuts, it's like cutting a finger in Dallas or Houston, but it cuts an arm off in our area."
Flynn said a steady, sustainable and equitable revenue stream is the answer to the problem but that some ideas, such as implementing a state income tax (as that funding mechanism), would be to the detriment of the state.
Rep. Matt Schaefer, R-Tyler, said most legislative members expected the ruling. He said he is not sure if the question of adequate funding will be fully answered until the state loosens regulations on independent school districts with regard to class size, standardized testing and teacher qualification.
Schaefer said addressing the system's inefficiencies could reveal adequate funding is available. However, Schaefer said there clearly is a problem with the equitable dispersal of tax dollars to individual districts.
Inequity was "built into the system" because it is based on property and districts such as Chapel Hill, a bedroom community, do not have the commercial and industrial tax base to have an equal portion within the funding formula.
"There is general consensus about bringing equity to the way we fund education and ideas on how to do it," he said.
Bullard ISD superintendent Keith Bryant said there was no way to tell how the Texas Supreme Court would rule, but he hoped the end result would produce solid revenue sources for equitable funding of public education.
Bryant said public education has been underfunded for some time, but the recent budget cuts have made the situation almost intolerable for most school districts.
"One biennium ago when there was a lack of revenue there was a lot of excitement to make cuts, and now that there is a surplus of funds I would like to see the same excitement to restore some cuts," Bryant said. "I think that would be a step in making the funding more constitutional."
Davis championed the decision of the court but said he is not anticipating education funding to be restored anytime soon.
"The comptroller projections (show) that we are going to have some extra money in the budget, but there were so many agencies that got cut last session," he said. "That's a huge conundrum in Austin — to whom do you restore funding and how."
Staff writer Emily Guevara contributed to this report.
http://www.tylerpaper.com/article/20130205/NEWS01/130209902
---