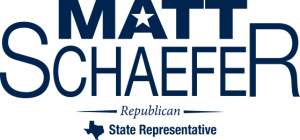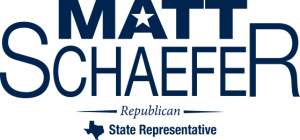 By Nicole Vowell
Posted: Monday, February 25, 2013- 6:17 pm
Updated: Tuesday, February 26, 2013- 10:36 am
TYLER, TEXAS (KETK) — There has been a lot of talk about gun laws and prospective gun laws from the left and the right across the country.
And on the State level, In Austin, there are numerous bills being proposed right now to protect Texans from any sort of federal "gun grab."
The President is urging congress to pass new gun laws and regulations. But locally, many big names in East Texas have taken their stance publically on this issue.
Smith County Sheriff, Larry Smith spoke out months ago on this issue and most recently at a the "Day of Resistance" 2nd Amendment rally in Tyler this past weekend, Smith says, "I assure you that all the sheriff's in the state of Texas, all 253 of them will stand right along beside me in defending your right to keep and bare arms should anyone try to take it away from you."
Not only have public figures spoken out about this topic but the people of East Texas have made their voice heard as well. People have rallied together in many gun rights movements across Texas making their voice heard loud and clear about where they stand on this debate.
At our state capitol in Austin there are numerous bills that have been introduced this session regarding gun rights and ownership in our state. For example House Bill 553, 926 and 1314 (just to name a few).
Our state representative Matt Schaefer of district 6 explains a House Bill 926,
Schaefer says, "If a gun is manufactured by a Texas manufacture, inside Texas, it's sold in Texas and the gun remains in Texas than it is simply not part of interstate commerce and so it could not be subjected to federal law."
But the question is will these bills pass? Schafer believes the voices of the people are being heard and many of these bills will stand-up in the legislature,
Schaefer says, "When it comes to the Second Amendment and protecting our rights to keep and bare arms the message has been heard loud and clear, and we're working hard down here and I'm hopeful that some meaningful strong legislation will pass this session."
To read more about the gun rights bills being proposed in our State Legislature please visit:
http://www.capitol.state.tx.us/Search/BillSearch.aspx
Or
http://www.capitol.state.tx.us/BillLookup/BillNumber.aspx
(You can search any bill in the Texas House here, just type in the name, please search the following Bills regarding gun rights. HB 553, HB 926, HB 1314 and HB 700)
To contact your district State Representative please visit:
http://www.fyi.legis.state.tx.us/Home.aspx
http://www.ketknbc.com/news/gun-rights-bills-being-discussed-in-our-state-capi
---