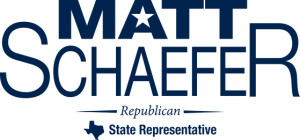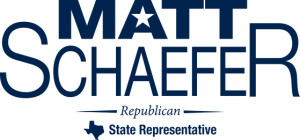 By ADAM RUSSELL
Posted 11:23pm Wednesday, January 9, 2013
AUSTIN– Monday night was more sleepless than typical for state Rep. Matt Schaefer, R-Tyler. Schaefer was anxious to be on the House floor for the first time as a state representative. Now, he said he is anxious to get to work.
About noon Tuesday, surrounded by his wife, mother and father, Schaefer was sworn in as House District 6 representative. He was accompanied by 39 fellow freshmen legislators and veteran members of the 150-seat chamber. Schaefer unseated seven-term incumbent Leo Berman in the Republican Primary.
Schaefer, 36, a Navy Reserve officer and attorney, said he felt "more weight" on his shoulders during the walk into the Capitol Building Tuesday morning. He said though the day was purely ceremonial, he wanted to start the 83rd Legislative Session right.
"Today was all about the people who help get us here," he said.
After being sworn in, Schaefer returned to his Capitol office with family, friends and supporters. His father, Danny, said people enter politics out of blind-ambition, a hunger for power or to serve and that his son always has been driven by call to serve. He said prestige of the position is not important to Schaefer, or why he campaigned for the position.
"I think he just naturally gravitated toward (politics)," he said. "There will be pressure put on him, and I think he will handle it with a great degree of humility and integrity."
Schaefer's mother, Elaine, said her son's interest in political and historical figures began at an early age but that she never expected him to enter politics. Schaefer's mother and father said there were "a lot of prayers" said for their three sons to live the path chosen by God.
She said doors opened for her son to be where he is. Whether it was an opportunity as a college student to paint the home of a future U.S. congressman or the opportunity to work for a U.S. senator after returning from Afghanistan — doors opened, she said.
"I know he is where God wants him to be," she said. "There's a shortage of righteous leadership in this country, godly men who will do what's right."
Schaefer said he has faith that God equipped him to deliver on promises he made to constituents in District 6. He said his priority is to "advance freedom" for constituents, whether they be personal liberties or the ability for local entities to make decisions now held by bureaucracy.
State leaders' top priority is always the budget, but water, transportation and addressing public and higher education are frequently at the top of the list.
Schaefer, who has legislative experience as a counselor to Rep. Carl Isett during a previous session, said he understands the "good, the bad and the ugly" of navigating the political process in Austin. He said he has seen the late nights in committee meetings and the difficulty in building consensus on tough policy topics amid a process that isn't easy.
The experience does give him an advantage and perspective, he said, and confidence he can be effective.
"I'm anxious to do the work I was sent here to do," he said. "No one knows what will be accomplished this session, but all I can do is pour passion into representing my district and doing the work."
http://www.tylerpaper.com/article/20130109/NEWS01/301099988/0/Search
---