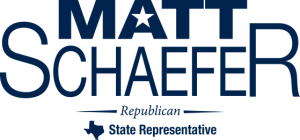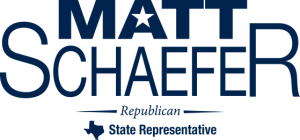 Published: Bullard Banner News
Posted: Wednesday, March 6, 2013
Rep. Matt Schaefer, R-Tyler, has filed House Bill 1415 to give local school districts flexibility to employ highly qualified teachers for career and technical education courses.
"Parents would love to have experts from various professions teaching their students. Right now, Austin is making that very difficult. This bill cuts the red tape," Schaefer said. "I want our local school officials deciding whom to put in the classroom, not bureaucrats in Austin."
Currently school districts can only hire people without teaching certificates for career and technology courses if they go through an internal review process at the Texas Education Agency, which is not outlined in statute or agency rules. The uncertainty complicates the superintendents' hiring decisions.
Even if approved by TEA, in order to become certified, the teacher must take one to two years of additional coursework at a college or university on top of the training and experience they already have, and incur up to $5,500 of out of pocket cost.
"If a retired engineer wants to teach high school students how to use a torque wrench in auto shop, I don't think a bureaucrat in Austin should tell them no, or make them jump through hoops," Schaefer said. "I have faith that our superintendents will hire the most qualified people."
Ultimately, Schaefer says the issue is one of local control.
"We trust our superintendents and school boards with millions of tax dollars. We can trust them to hire the right people to teach career and technology courses," he said. "There's no reason they should wait on a permission slip from Austin."
Keith Bryant, superintendent of Bullard ISD, is supportive of Schaefer's proposal.
"I am excited at the prospect of giving flexibility to local districts when hiring career and technology teachers to work with our students," he said.
"Many times, the required hurdles for certification are too high to jump for individuals coming from industry to education, and we tend to lose out on expertise that could otherwise be beneficial for our students. I appreciate Rep. Schaefer for having the foresight to assist school districts in securing the best possible candidates for positions that are critical to preparing students for careers that employers are looking to fill."
Chapel Hill ISD Superintendent Donni Cook is also in favor of Schaefer's bill.
"School districts are faced with great challenges in finding certified teachers for CTE programs due to current certification requirements," she said.
"On many occasions, we have had to eliminate programs or avoid offering new programs, not as a result of low student interest or because we couldn't find a professional that we felt would be a quality teacher for the program, but on the contrary, the certification requirements would not allow us hire the qualified instructors we felt were best for our programs. HB 1415 unties our hands and allows us to offer the programs that are needed for the future of our students."
Schaefer's legislation is one of several bills which address career and technical education so far this session.
So far, Schaefer says that support has been strong for his bill and that he has not encountered any significant opposition. Reps. Joe Deshotel, D-Beaumont, and John Davis, R-Houston, have signed onto the bill as joint authors. Both are members of the House public education committee.
To read the actual language of the bill, please visit
http://www.capitol.state.tx.us/Search/BillSearch.aspx
Or
http://www.capitol.state.tx.us/BillLookup/BillNumber.aspx
Just type in HB 1415 in the 83(R) search bar and you'll be good to go!
---