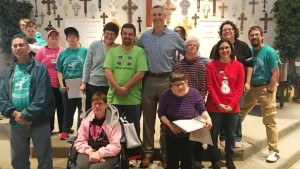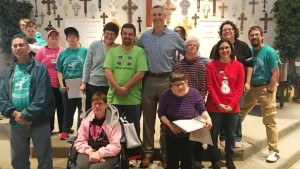 Special-needs Texans need the kind of very special care provided by Breckenridge Village of Tyler (BVT). But when red tape in Austin blocked BVT from providing that care, I went to work. I had the privilege of authoring House Bill 3117, which the Governor signed into law.
The state has already budgeted for the type of license needed by BVT, a faith-based community serving adults with mild to moderate intellectual and developmental disabilities; yet because of burdensome government regulations, BVT can't use those funds, and has brand new housing sitting empty.
Due to burdensome administrative rules, it has been very costly and difficult for intermediate care facilities for individuals with intellectual disabilities (ICF-IID), like Breckenridge, to get the type of license and permission they need to serve more people. As a result, families are forced to wait for years to find a new home for their loved ones.
Now, a process is in place to efficiently reallocate current state funding for ICF-IID licenses from facilities who don't need them to those, like BVT, who do. The great folks who run Breckenridge Village of Tyler can apply to receive the reallocated funds to help more people, and provide more special care. It took a lot of teamwork, but we got the bill passed. To God be the glory!
---