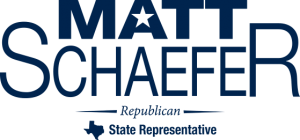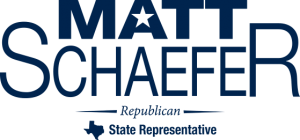 By EMILY GUEVARA
Staff Writer
Posted 12:54 am
Wednesday, April 11, 2012
The teachers had the floor as they shared with and listened to candidates for state office during a forum sponsored by the Tyler chapter of the Association of Texas Professional Educators.
The teachers spoke with State Board of Education Rep. Thomas Ratliff, R-Mount Pleasant; Randy Stevenson, who is running against Ratliff for the District 9 position and Tyler resident Matt Schaefer, who is running for District 6 representative in the Texas House.
Rep. Leo Berman, R-Tyler, who holds the District 6 House seat, was invited but not in attendance.
The discussion touched on a variety of topics including the state accountability system, the constraints of the state's curriculum guidelines, and other challenges of educating today's students.
"Wherever they are, if a school takes their children and 80 percent of their children show more than nine months growth in a school year, that school has worked their behind off," math intervention teacher Kris Ann Bennett said. "But you can have a school that does that and still not meet the accountability standards and that school gets crucified."
Candidates shared their positions and views on certain issues including local control, school finance, accountability, and standardized testing.
Stevenson, a Tyler business owner and financial planner who previously served on the State Board said, if elected, he will bring a clear conservative voice to the board.
"I think the State Board of Education is awesome," he said. "I think all the debate that happens there is great. … It allows us to come together and hash these things out because no one has all the answers."
He said his priorities include preserving the integrity of state schools. He said he doesn't want Washington running Texas schools.
Stevenson said Texas must embrace its teachers and empower them to do their job. This means less paperwork and fewer federal and state mandates.
He said people cannot blame schools or teachers for society's ills.
"You guys are our boots on the ground," he said adding that education is second only to the military in the top priorities for this nation.
Stevenson said although the new standardized testing system is an improvement over the last one, but he still has some concerns about it.
He wants to see the state place a greater focus on career and technology education so that students who are not college bound receive a relevant high school education that prepares them for their future.
Ratliff, who is a lobbyist, said he is running because he is concerned the State Board of Education and some of its members are focused more on politics than education.
"I don't think the State Board of Education should be partisan," he said. "I think they should do what's best for 4.8 million students."
Ratliff said communication with his constituents including local school district officials has been a hallmark of his time in office.
He said he emails the district superintendents in his area about once a month or more and often asks their opinions about State Board issues such as the curriculum guidelines.
"How can you represent if you don't talk or, more importantly, listen?" he said.
He said the state's curriculum guidelines have become too long turning teachers into "order takers."
The state tests are, in some cases, too challenging for the students' grade level don't necessarily promote effective learning.
"In my mind, we should have a general measuring tool to compare one district to the other like the (previous testing system) was originally (intended) to be," he said.
He said he agrees with the Texas Commissioner of Education that the accountability system has become a perversion of what was originally intended.
Schaefer said his education priorities include restoring local control; supporting, retaining and recruiting quality teachers; and providing more flexibility in the accountability system.
He said the focus of education must shift from standardization to customization in order to mirror the economy. Students should have more opportunities to take non-traditional classes such as music, dance, drafting and more so they can find their niche.
He said qualifications should be more flexible for teachers so that experts such as retired engineers or others could chose to enter the classroom if they wanted to.
"We have got to focus on recruiting and retaining quality teachers," he said.
He said although he doesn't have all the answers, he is interested in listening. He said he has called all the superintendents in District 6 to see ask them about the implementation of the new standardized testing system.
Ms. DuBose said the informal setting of the forum allowed the candidates to feel at ease and provided a great time for dialogue. She said the focus now is on getting teachers out to vote.
"We want our kids to learn," she said. "We want learning to be fun. We want important things (to be taught) that will prepare them for the future."
http://www.tylerpaper.com/article/20120411/NEWS08/120419963
---