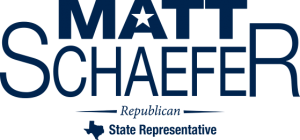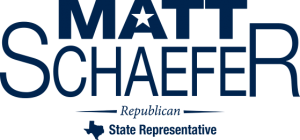 Texas House District 6 Incumbent, Challenger Report Contributions
Originally Published by the Tyler Morning Telegraph on January 19, 2012
By ADAM RUSSELL
Staff Writer
Campaign finance reports show political contributions to a challenger in the race for Texas House District 6 nearly tripled those received by incumbent Rep. Leo Berman, R-Tyler, as the candidates head toward their first public confrontation.
Challenger Matt Schaefer raised about $36,500 compared to more than $13,500 for Berman from July to Dec. 31, 2011, according to campaign finance reports filed by the candidates.
Berman, 76, a retired U.S. Army lieutenant colonel and former Arlington city councilman, who was elected to the state House in 1998, is seeking his eighth term. Schaefer, 35, a Naval Reserve lieutenant commander and former small-town attorney, is a relative political newcomer who has worked as a consultant, researcher and spokesman for a U.S. Congressman from Texas, a state representative and most recently U.S. Sen. John Cornyn.
The two will attend a lunchtime candidate forum by the Smith County Republican Women Thursday at Traditions Restaurant.
Schaefer called public response to his campaign "encouraging" and that he receives daily affirmations from residents who want change.
"It takes money, manpower and the right message," Schaefer said of political campaigns.
Berman said he received another $5,000 check Monday and that he has the money he needs to run his campaign.
"The money doesn't concern me in the least," he said. "It's not money that wins campaigns."
In 1998, Berman spent less than half the amount incumbent state Rep. Ted Kamel, R-Tyler, spent to win the GOP primary campaign. Kamel collected $54,496 and spent $48,350 compared to Berman, who collected $26,967 and spent $20,942 to win the nomination 55 percent to 45 percent.
As an incumbent, Ber-man faced his closest challenge by former county commissioner Gus Ramirez in the 2006 Republican primary. Despite Berman raising more than $86,000 compared to $36,500 raised by Ramirez, the incumbent won the primary 52 percent to 48 percent.
During this reporting period, Schaefer spent five times more than Berman as he set up campaign headquarters and prepared for the race that, because of a challenge to the state's redistricting maps, still has no primary election date. As a challenger running his first campaign in Smith County, Schaefer must overcome name recognition Berman has built over more than a decade as representative.
Most of Schaefer's expenses so far covered the basic building blocks of his campaign including his website, voter contact lists, sign and other campaign material design and creation, advertising and political consulting. Schaefer said he plans to run radio spots and is considering television ads.
"We have been working. It's been full speed ahead," Schaefer said. "We're not going to sit on our hands. We are out every day getting our message out."
The campaign finance reports show Schaefer brought in more money but donor lists do not identify a shift among major Smith County donors who supported Berman in the past. But it did show signs that Schaefer has major donors behind him.
Five donors gave Schaefer's campaign $2,000 to $5,000 during the reporting period.
Harry Leatherwood, a Tyler businessman, wrote a $5,000 check for Schaefer in December. He has donated to other campaigns in the past decade, including state Sen. Kevin Eltife and Texans for Rick Perry, and said he is ready to support Schaefer in any way.
Leatherwood said Berman has been ineffective as a representative and a national embarrassment to the region. He said Schaefer is a "go-getter" and believes he has the tools and talents needed to represent Smith County in Austin.
For a candidate who initially ran and won promising term limits, Berman's time has come, he said.
"I think it's time for Leo Berman to go," he said.
Herbert Buie, a Tyler businessman, has supported past Berman campaigns and supports him now. Buie said the representative's experience and tenure in Austin give him the ability to deliver for constituents and present a conservative approach to government.
"One thing about him, he's conservative and has the record to prove it," Buie said.
Berman said he will rely on his record and endorsements from conservative groups including pro-life and Second Amendment political action committees, and presenting himself to the public to maintain his seat.
Schaefer said his confidence continues to grow with his campaign coffer and with each meeting with a constituent group or individual voter.
---